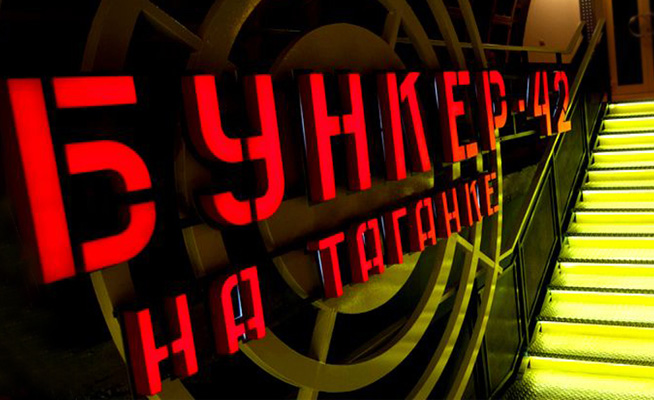 We invite business partners for cooperation! Event-agencies and their clients are welcome to our unique facility at the depth of 65 meters below the ground. Different types of events can be held in the facility: such as weddings, private parties, seminaries, conferences and mega dance parties, informative tours and games.

We offer:

- A restaurant

- Karaoke-club

- Banquet hall

- Conference halls

- Cinema hall with digital cinema projector

- A hall for 1000 persons

Bunker 42 operates 7 days a week.

Up to 15% discount for event-agencies.

For details please call: +7 (499) 703-00-77 / +7(985) 790-00-81

We can offer travel agencies up to 15% discount for groups in our facility. In case of long-term cooperation agency discounts are discussed individually.

We welcome new partners to make a long-term cooperation contract.