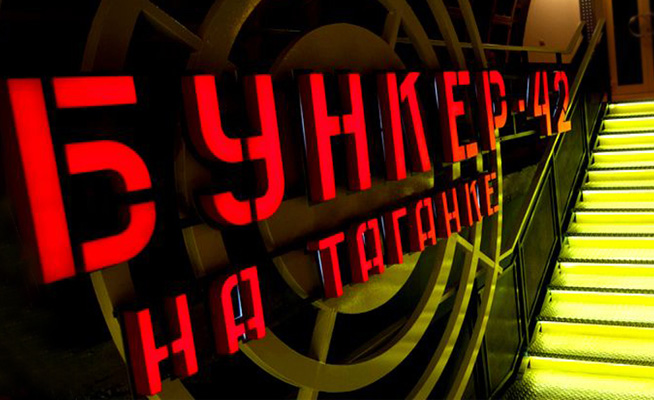 Our contacts

:
ATTENTION! You can book tickets tours only by phone or email.

The booking of excursions and activities are from 09.00 to 20.00

Excursions and activities are carried out round the clock

(all excursions and activities available after 21.00, are discussed individually)
Our address
:
115172, Moscow, 5th Kotelnichesky pereulok, 11

LANDMARK - a 3-storey yellow building,

green gate with a red star.
Phones / fax
phones:
+7(499) 703-44-55
+7(495) 500-05-53
+7(495) 500-05-54

fax:
+7(495) 500-05-53 / 102 (

in the tone mode

)
+7(495) 500-05-54 / 102 (

in the tone mode

)
Rent of halls  t.: +7 (499) 703-00-77
Email:  hsale@bunker42.com
— 
commercial division 
office in Moscow